Description
MUNDUS Special Edition
Sophia Tolika
120.00 €
Limited Edition of 20 copies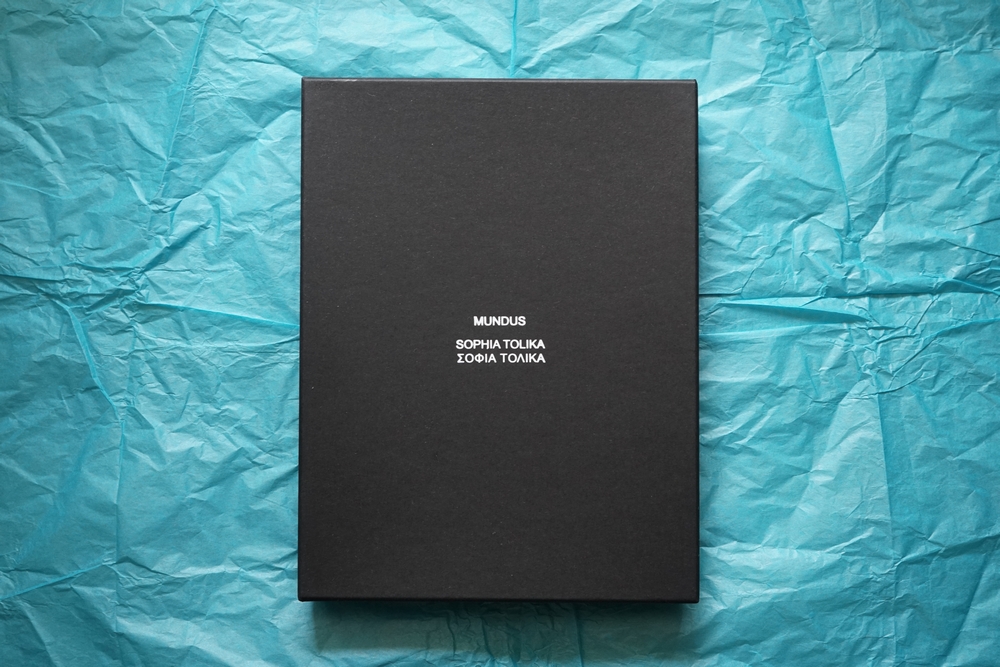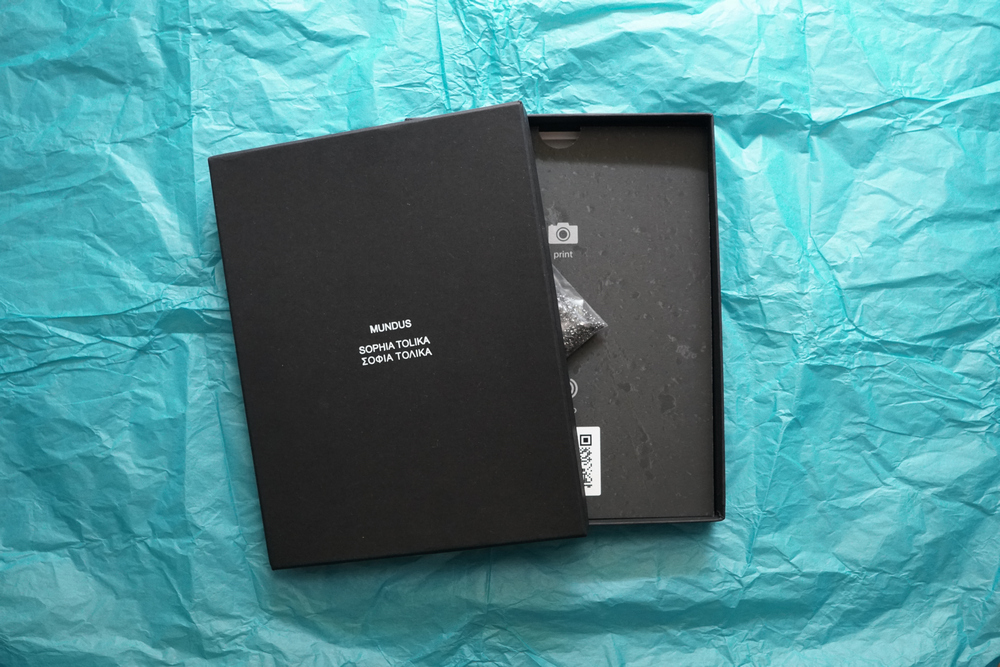 Each comprising:
– a signed, numbered copy of the book's initial print run
– two acousmatic compositions (audio tracks downloadable by QR code) produced by sound designer Anastasios Kokkinidis, based on field recordings made by Sophia Tolika in the underground world of Thessaloniki
– a signed high quality archival Fine art Inkjet 23×15,5 cm print in Hahnemühle Photo Rag (308gsm, 100% cotton) paper. Each box includes a unique fine art print.
– a small specimen from the imaginary world of MUNDUS
together housed in a 24 x 18 x 3cm black eco paper box.
The fine art print is one of these 20 photos of the book put randomly in the box.

The 2 acousmatic compositions ('MUNDUS: How does it resonate?' – Parts One & Two) can be listened autonomously or while reading the book "MUNDUS" offering a more augmented narrative -or even a new one- and an enriched atmosphere to the photographs of the book.
You may have a preview here https://soundcloud.com/mundus_special_edition but you may listen and download the full audio works (in .WAV or.mp3 320 format) by buying the MUNDUS Special Edition.
MUNDUS (the Latin word for World) is a journey through spaces and materials, signs of life and personal items investigating the relationship between the subterranean world and the Cosmos.
Photos, taken between 2010-2019 during the construction of underground infrastructure in the city of Thessaloniki reveal an invisible world that is in constant flux, shaped through explosions and demolitions, metamorphoses and transformations, thrusts and reconstructions. Connotations are evoked primarily from visual references to outer space, space missions and astronomical drawings, as well as through the alternating scale and angle of view of the pictures.
MUNDUS brings out the beauty of exploration and the mystery of creation combining art with science, the imaginary with the real and the earthy with the aerial, through a visual process that borrows from geology, engineering, astronomy, mathematics and art.
June 2021
€120