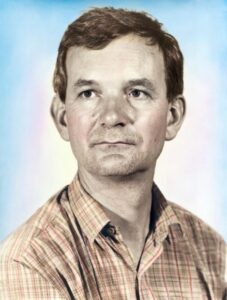 I am really happy to be included in the 25 finalists among over 1000 submissions of "Looking for the Light" open call of Photometria International Festival in Ioannina.
The judge was Martin Parr and my winning photo is one that I had taken in the cave of Philoctetes in Limnos, 2017.
I will be very happy to see you on the weekend of 24-25/9 in the beautiful city of Ioannina and visit together lectures and exhibitions if you like!
"Looking for the Light", Photometria Awards 2022
Participating:
Daria Tsygankova – "The dark knight", Akis Pasalidis – "Untitled", Noemi Comi – "Deathfest", Vasilis D. Gonis – "Don't look at the sun", Vladimiros Tachmatzidis – "Trip to knowhere", Aggelos Barai – "Untitled", Mohammad Reza Masoumi – "Ahoora", Andi Abdul Halil – "The Best Friend", Nikos Konidaris – "Angeliki", Arezoo Babagoli – "In the heart of the earth", Tatiana Mishchenko – "Ephemeral Motels", Sophia Tolika – "The escape of Philoctetes", Olga Tkachenko – "Spring morning", Gali Tibbon – "Cross of Light", Elina Kichheva – "Shaman", Elena Kozlova – "Natalie", Antonis Papakonstantinou – "Light composition", Natalia Gorshkova – "Jugglers", Maria Karofillidou – "On the beach", Matteo Capone – "Solo", Azamat Matkarimov – "Mysterious shepherd", Ali Moarref – "Pray for forgiveness", Sasan Moayyedi – "Love Story", Sibusiso Bheka – "Iparty", Isidoros Blougkaris – "Breathe"
Ioannina City Hall (outdoor area)
Duration: 24.9 – 28.10.2022
With the financial support and the auspices of Ministry of Culture and Sports, Municipality of Ioannina and the Cultural Center of Ioannina